Planner season is in full swing, and during this time of year, we always find ourselves reflecting as a team about the origin of the Evergreen Planner system. There are so many planner systems out there, so why did we decide to jump into this business? What is it that keeps us going year after year?
The answer is simply that we created a product that has drastically transformed our daily lives by giving us a planner system that enables us to stay on track with what matters most to us even in the most mundane of daily choices. And we care deeply about making sure this product is available to other women who care about intentional living in the same way we do.
We created a product that helps you translate your vision for life into strategic, daily choices and it's been incredible to see it become a tool that not only helps us, but one that women around the world are using to make intentional living intuitive.
A Planner to Declutter Your Mind
There are so many details to manage in our modern lifestyles. Even the simplest of lifestyles often include a small business (or three), school schedules, household tasks, hospitality, travel itineraries, etc. That's a lot of information bogging down your valuable attention reserves!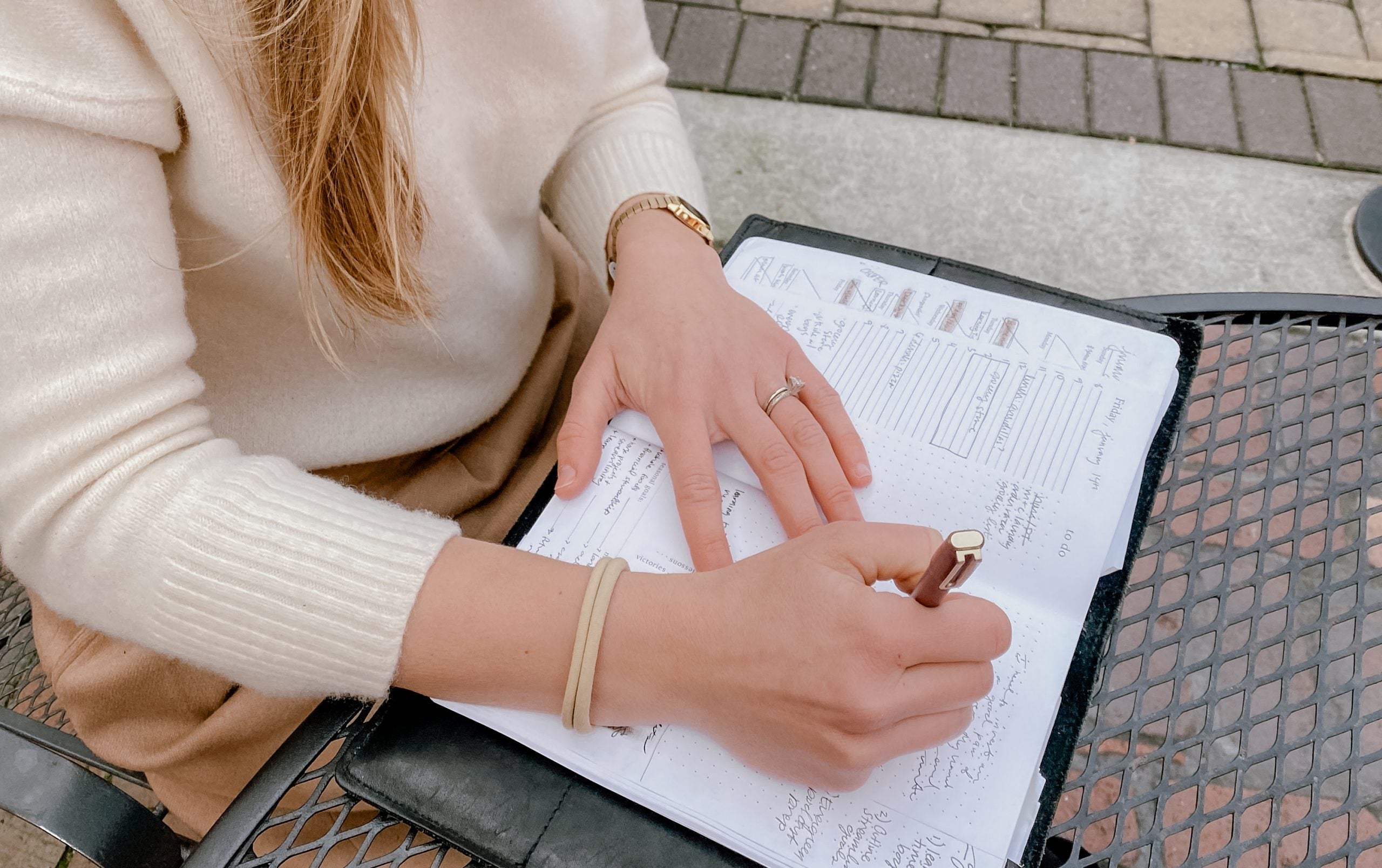 We designed the Evergreen Planner to serve as a dynamic hub for your brain. It's the perfect tool for getting all of those details out of your mind and onto paper—so you have the mental space to be intentional even in the day to day.
A Planner that Enables You to See What Matters Most
Our unique dutch-door layout allows you to see your day's plans and your week's agenda at the same time.
This helps you keep your week goals, appointments, and deadlines top-of-mind so that the important things never get buried in the forgotten recesses of your planner.
A Planner that Creates a Hub for Your Brain That Feels Like Home
The full Evergreen Planner system is everything you need to craft an intentional lifestyle—and then keep track of the details in one beautiful, centralized hub for your brain. With our dynamic planner booklets bound in a cohesive unit by our genuine-leather Cover, you are fully equipped to navigate and plan your year, your month, your week, and your day, and even your next hour.
The Annual
This undated 12-month calendar booklet provides a birds-eye view of your year along with plenty of flex space for charting out goals and tucking away moments. [See individual listing.]
12 undated month calendar spreads
13 empty bullet grid spreads
52 Pages
Sewn binding
5.5″ x 8.5″ when closed
100lb non-coated paper
The Classic
This 5-week undated day planner features week spreads and full day spreads for in-depth timeblock planning. [See individual listing.]
5 weekly spreads with habit trackers & prompts
35 day pages with timeblockers
extra bullet grid flex space pages
detachable perforated dutch door edges
86 pages total
saddle-stitch binding
70lb white interior paper
80lb white silk cover
8.5″ x 5.5″ when closed
The Cover
This locally handcrafted, genuine leather traveler's journal protects your booklets, stores your accessories, and brings the whole system together into one cohesive unit. [See individual listing.]
12 undated month calendar spreads
13 empty bullet grid spreads
52 Pages
Sewn binding
5.5″ x 8.5″ when closed
100lb non-coated paper
If you're interested in learning more about the Evergreen Planner system IRL, you can watch a review that our friend Rachel did that takes a deep dive into how she uses her planner in her daily life.