The Full Evergreen Planner System
This Planner Disrupts the Planner Market in the Best of Ways!
Most planners set you up for idealistic perfectionism. Either an inflexible standard that you *do* stick to but that doesn't allow for quick pivots as God brings changes and providential circumstances into your life, OR an idealistic idea of how your life should look that you try and fail at, resulting in despairing that you can ever be "disciplined". The evergreen planner disrupts that in the best of ways! Bringing a goal setting system (ROOTED Goals) and a gorgeous planner that's adaptable for real life together into one cohesive system. This planner is the only one that has made actual sense to my ADHD brain! It beautifully allows for the times I feel the Holy Spirit's nudge to pivot or pause so I can have a needed conversation or when things outside of my control happen and change my plans. Instead of feeling like I need to toss my plan out of the window, I can gracefully pivot and not lose focus. This planner has, hands down, changed my life more than any other productivity tool or book.
If you're serious, then this one is for you
I'm in love with this system! I tried out the free printable and joined the first free month online Collective and learned so much about how to really organize ALL THE THINGS and make my days work EFFICIENTLY! I think the best thing about this is that at the end of the day I feel like I was in control - even when things went off track - I knew my top priorities and felt like I triumphed regardless. I can't tell you how good winning feels, try the system and you'll understand. I have time to actually enjoy a cup of coffee without feeling guilty because touching down midday in my planned is scheduled 💕 This system takes every ball you juggle and gives it it's own space so you can really focus on the overall and the individual balls together so nothing gets dropped. Phenomenal. Mind blowing. Required system for anyone serious about effectively managing their time.
Gorgeous aesthetics. Functional design.
The Evergreen system has helped me to organize my everyday life and important projects alike, in a way that is helpful and flexible. I love the clean design. The cover is absolutely stunning! It was what literally turned my eyes over to this brand:) But the Dutch doors, allowing me to glance both my week and the day's tasks, was the feature that got me to try the whole thing. I like filling out the monthly and in the process think through what my calendar will look like and notice my own life rhythms, my commitments, and my season each time I do it. This simple activity slows me down and helps me to organize my days with grace.
An answered prayer
I found this planner one late night up with my baby, and ended up watching all of the videos on the evergreen YouTube channel. I am someone who loves to try planners but sometimes has a hard time sticking to them. Not this time! The system and the heart behind it intrigued me, but the information and the community made me stay! The entire system is so intuitive and helps to prioritize and also reflect on your day. The leather cover is the best - seriously! I have tried lots from different companies and this one is by far my favorite. I love this system and highly recommend.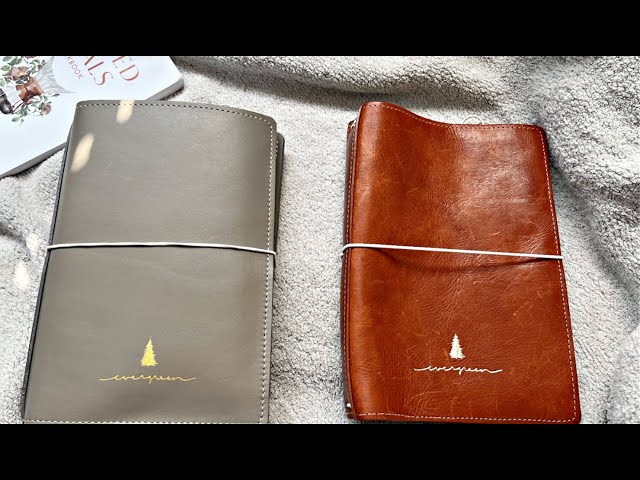 "I've tried so many planners..."
I've tried many other planners, but this is the only one I've actually used consistently, week in and week out.
I have been looking for a planner system that works with my business and personal life and I finally found what I was imagining.
Paper planners have never worked well for me.
Everything I've tried in the past has seemed too structured and hasn't worked well with the master calendar I keep in my phone. However, I decided to try this after listening to a few of the podcasts and experimenting with the team's recommended time blocking activities. It has been a game changer.
I use the week layout at the start of every week to visualize the rhythm of each week and braindump my to-do list. Then I use the day spreads to plan out my day and find intentional time to get things done. I love that this planner has helped me get organized and get things done without feeling boxed into a certain layout or filling out every day. If I ever have a light week, I can even skip it without wasting pages!
I would highly recommend this product for anyone who needs to declutter their brain and stay functional during a busy season of life.
As a busy mom who keeps all the receipts and budgets, plans meals, and does school planning, I had been looking for a planner that I could fully customize. This is perfect and so pretty I don't mind having it out on my counter!
I really appreciate how in depth you can go with each day and week, but not be overwhelmed.
I've kept a planner religiously for 10 years. I did bullet journaling for 2 years solid, but when the kids came I just couldn't do the layouts anymore.
I am LOVING the Evergreen because it meets you where you are. You can utilize it as much or as little as needed day by day.
It was designed by two women who are in completely different stages of life than I'm in right now. We each have different goals, motivations, and personalities.
But this planner makes me feel like it was literally designed for ME.
I have tried almost every planner ever made and the Evergreen Planner is the only one that has worked for me.
I have struggled with organization and planning, but my brain needs it. The planner along with the super helpful info on the blog had helped me have my most organized/productive year yet!
Your planners have helped me run not only my business side, working on my dissertation, but also help me run my house for my family so well.
Thank you for what you do!!
I'm a planner JUNKIE and I have been lovvvving this new system from the Evergreen Planner.
I use it daily, and it has kept me organized, on track, and motivated.
Best planner I've ever used—and I'm a real planner snob (ask anyone 🙊🙈)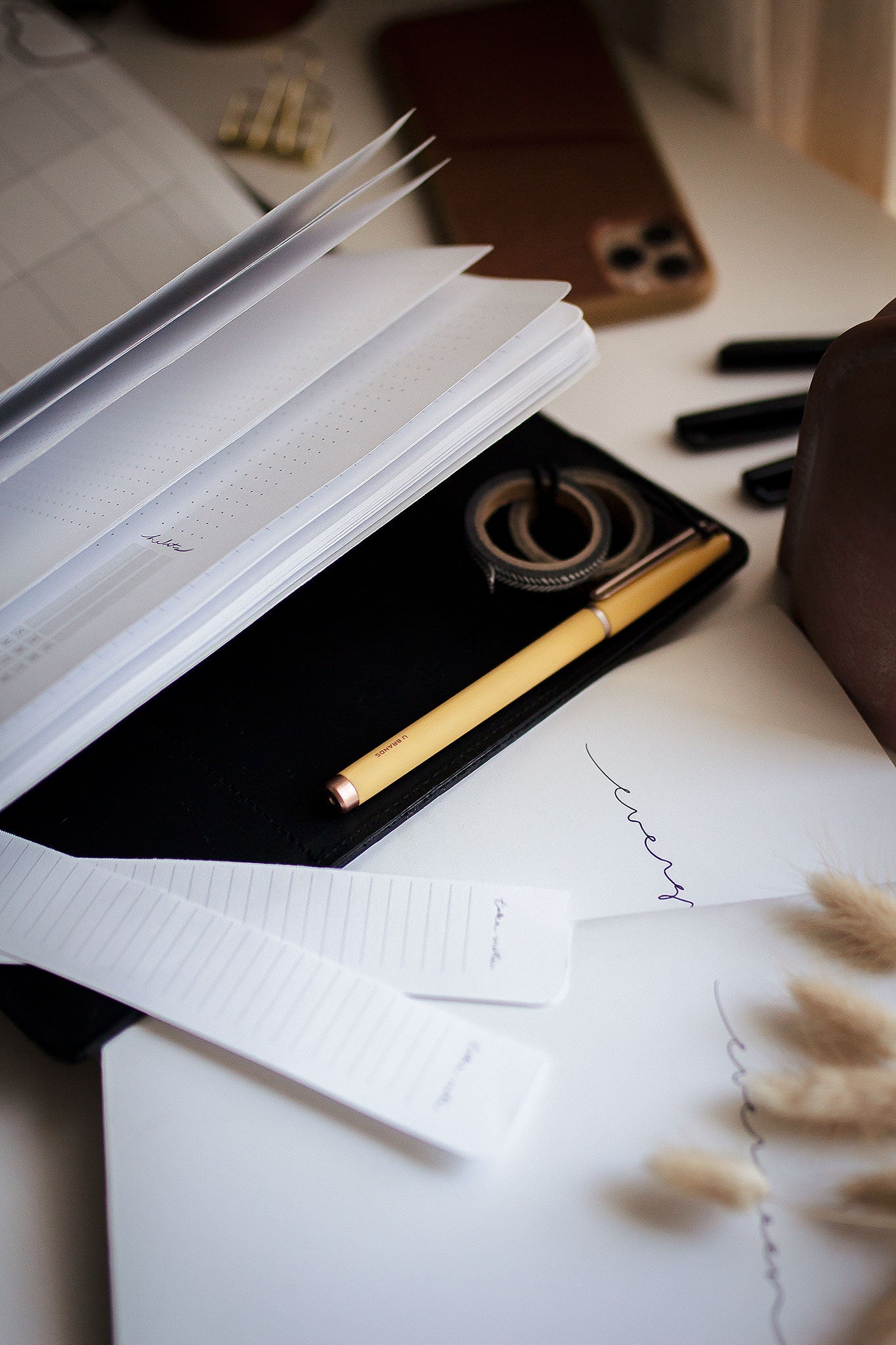 What makes the Evergreen Planner different?
The Evergreen Planner was built from the ground up with these convictions in mind:
1. You actually DO have enough time to do everything you're called to. You just need a tool to help you clarify your priorities and then manage all the moving parts.
2. Time is too precious to waste feeling lost in your planner, anxiously trying to locate what actually matters. A good planner will launch you into confident action as soon as possible.
3. Our innovative dutch door layout empowers you to plan your day in context. Now you can prepare for what's urgent while still carving out space for what's important.
4. We each have beautifully different lives, and yet the same 24 hours in a day. You need a dynamic hub for your brain that can be infinitely personalized until it fits your life like a glove.
5. We exist to help you accomplish your time-management goals. Through our many resources, we're committed to walking alongside you on your deeply important journey to personal mastery.