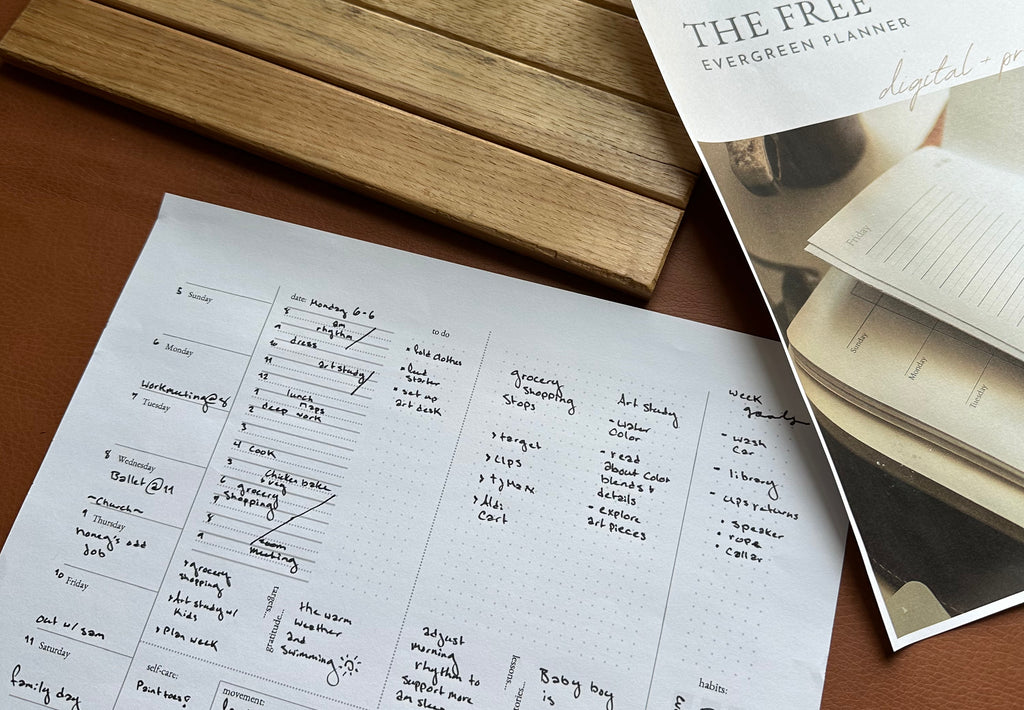 Have you had your eye on our planner, but the price tag has you hesitating? If you operate on a budget (something we all do here at Evergreen!), then this is for you!
If you've been around for a while, you know that our Planner System is a financial investment. There are a few reasons why our products are priced the way they are:
Our leather covers

 

are a handcrafted artisan product that will last for years. So though expensive at the start, you are investing in a tool that ages beautifully.
However, as women who operate on our own household budgets, we know that not every season affords the opportunity to invest in high-quality tools, such as our Full System. It has remained very important to us to give everyone a chance to try the planning system without breaking the bank!