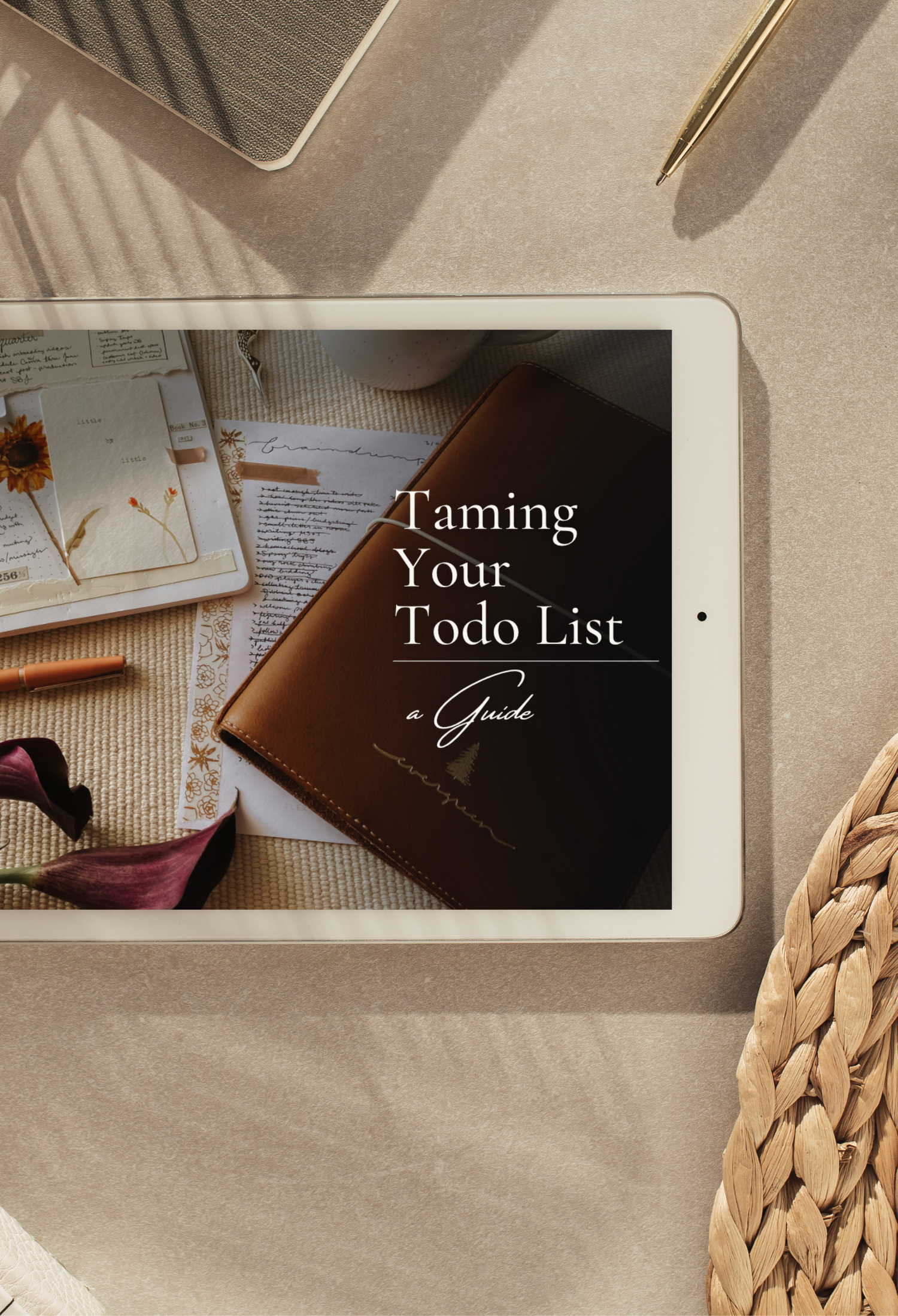 Limited time BONUS!
Right now, when you purchase the Getting Started Kit, we will send you this community-favorite free.
It will be delivered an instant download so you can start getting organized right away—while also learning how to leverage core features of the Evergreen Planner.
What's inside:
How to set up your Evergreen Planner
How to rapidly declutter your mind
How to organize your massive todo list into focus task lists
How to choose 3 top targets for your day
And so much more!
By the time your new planner booklets arrive, you'll be ready to unleash their potential for the real dynamics of your life.
Overwhelm doesn't have to be your story.
Embrace a planning habit that actually sticks and experience the clarity and peace that comes with feeling mentally organized—starting today.
Taming Your Todo List is also available for purchase in the shop ($17).