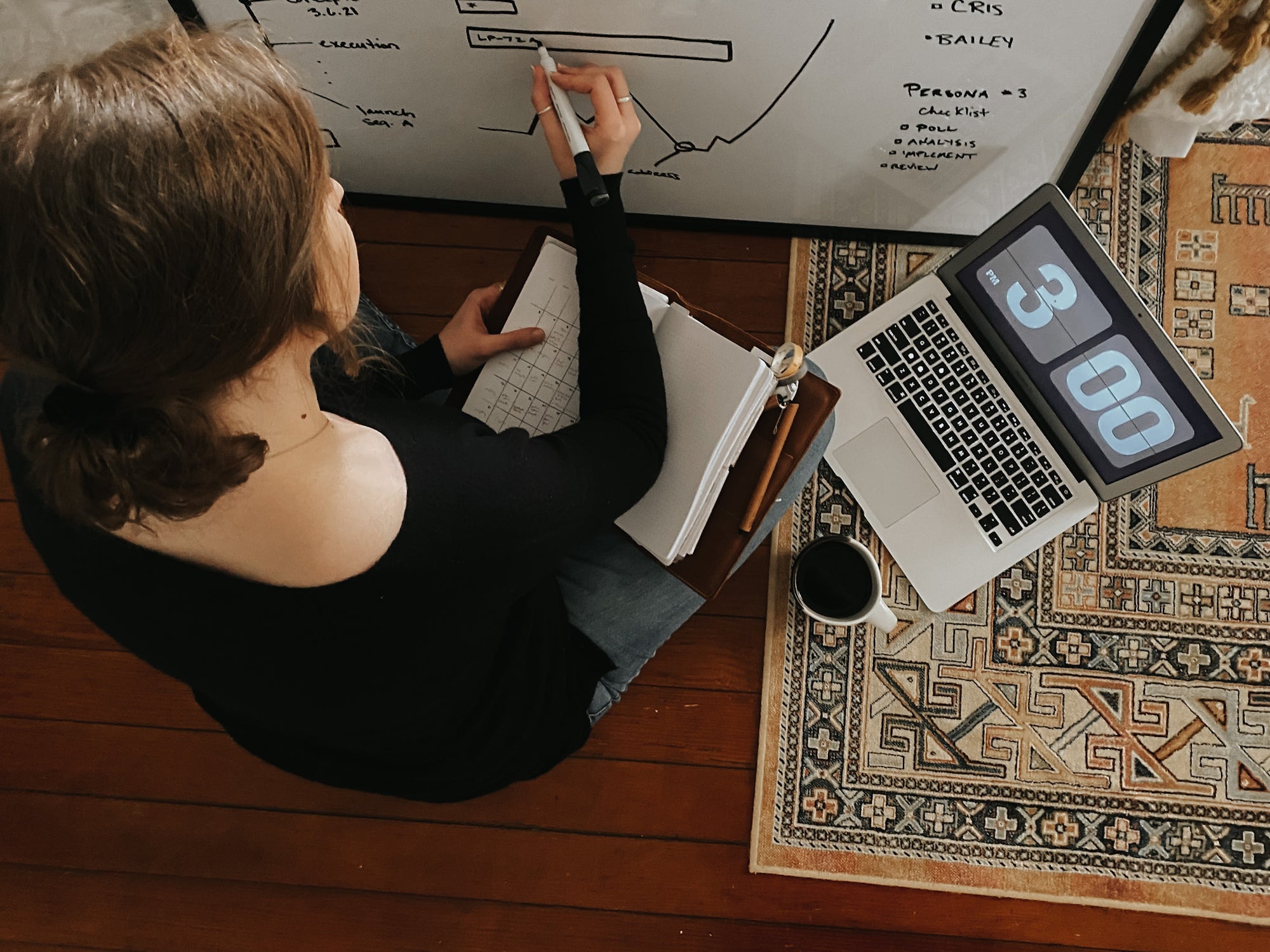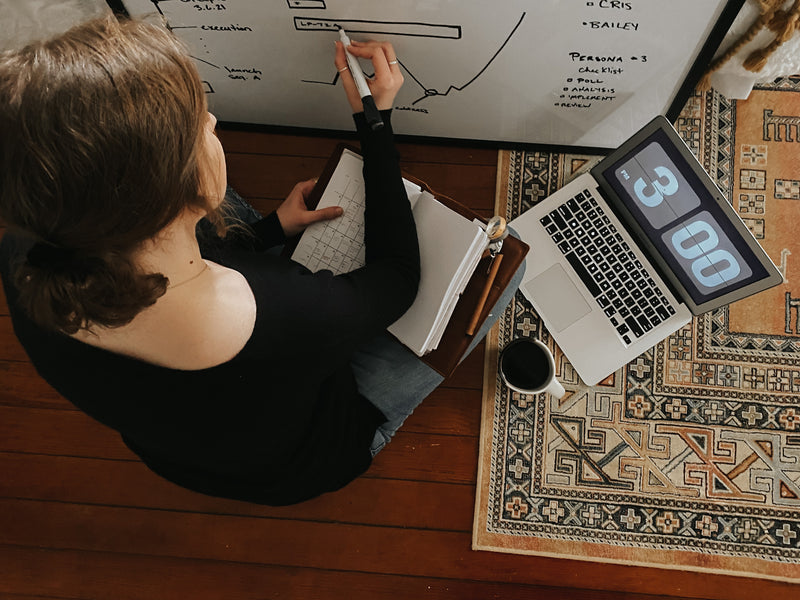 The Results Are In!
Here's what our system calculated about your unique approach to getting things done.
You're a Strategic Task-Crusher
You're a powerhouse of efficiency. The moment you lock onto a goal, you start formulating a plan of attack—and then you attack. Few things fulfill you like steadily ticking boxes on your checklist, bringing your master plan to life, task by task.
While your world swirls with people, pressures, and problems, you have a remarkable ability to stay focused on consistently executing your goals. Every ambition you undertake is grounded in research, organization, and determination. You deeply value real progress.
Time is precious, and you aim to invest yours with maximum effectiveness.
What you need in a planner:
You need a hub for your master plan, and for all of the logistics that are involved in achieving it.
The first three pages of Evergreen Planner's Annual is all flex space, wide-open to receive the details of your year's strategy. Three flex pages follow each month calendar in the Annual, allowing you to regularly craft new rhythms, track past progress, and reassess your master plan so that you pivot with the latest information you've acquired.
Flex space is provided opposite of each week grid in the Monthly booklets, providing ample space for urgent and important action lists.
Every daily page equips you with all the tools you need to be a highly-efficient, laser-focused, timeblocking ninja.
How to accelerate personal growth with your planner:
You may execute like a machine, but life experience has taught you that you aren't one. You know that you need space in your schedule to slow down and analyze how things are going, and what might need to change. The micro-journaling sections on each daily page help you get your mindset right dependably, and all of the flex space invites spacious opportunities to reflect, analyze, and journal.
The timeblocker on each daily page is only long enough to accommodate healthy working hours—meaning that adequate sleeping hours are automatically built in. The "self-care" section on each daily page reminds you to take the time you need to nourish and protect your mind, and the habit-tracker visible throughout your week will equip you to track those health-building habits that you've been planning to implement. 
How to leverage your strengths with your planner:
Your determination to get things done is only a fraction of how you win. You know that when things are done, how they are prioritized, and in what order everything shakes out has a major impact on the results. 
The week grid is split into four columns, allowing you to have a dynamic view of how your strategy is playing out. The right three columns can be dedicated to different areas of your life, allowing you to anchor relevant tasks to the days that make the most sense for tackling them. The leftmost column is the agenda, and the innovative dutch door feature allows you to plan your days in context of what's actually happening throughout your week.
On your daily pages, the todo list section sits just right of your timeblocker, allowing you to strategize and anchor your day's tasks to the specific times in your day's agenda.
All of this allows you to optimize the heck out of your executive strategies.
Other Personality Traits
If certain questions are a little difficult because you resonate with multiple answers, then you're picking up on secondary personality traits. If you longingly admired aspects of a different answer than the one you had to honestly give, you're putting a finger on latent areas of your personality that you'd like to cultivate. 
Here at Evergreen Planner, we don't believe in putting anyone in a personality box. Exploring and developing new passions and skills is an open door for anyone, and we appreciate the complexities and unique value that every individual brings to the table. If your divergent approach yields progress and integrity, it should be celebrated!
Here's a list of alternative personality results for you to investigate. Each one highlights the dynamic ways the Evergreen Planner System can be leveraged by different personalities to get focused on what's important and maximize positive impact. 
Or you can go back to the quiz.
P.S. Inspiration for these personality categories came from the empirical research documented in The Synergist, an awesome book on team dynamics authored by success consultant Les McKeown.