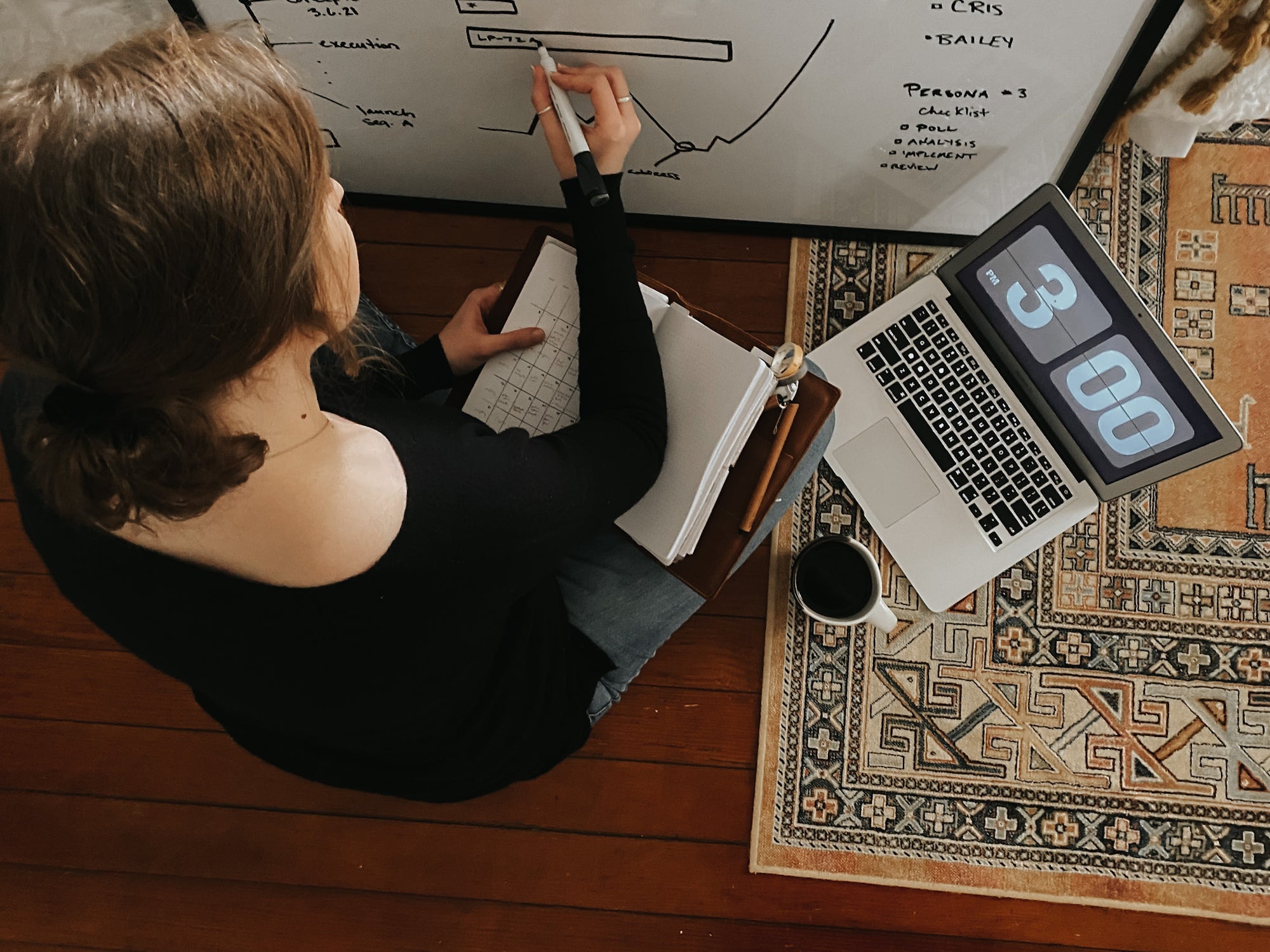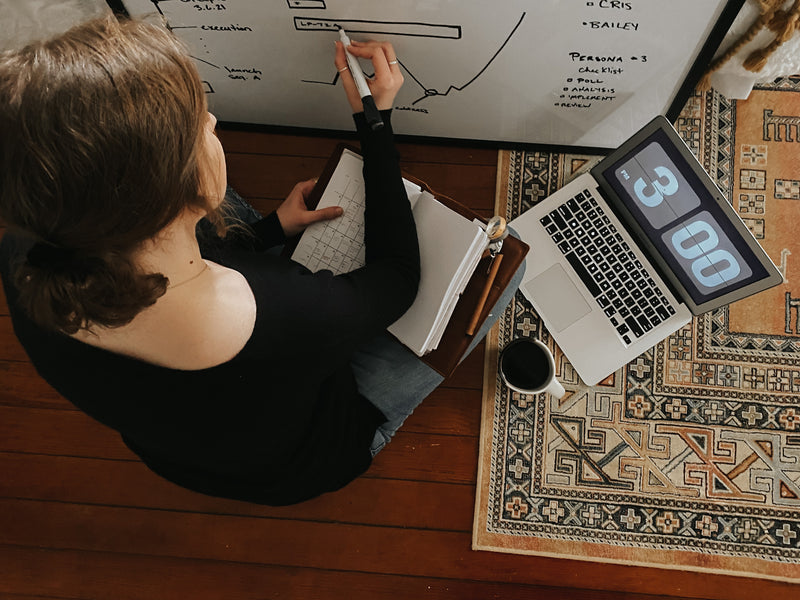 The Results Are In!
Here's what our system calculated about your unique approach to getting things done.
You're a Visionary
Huge new ideas and big-picture insights light you up.
Creativity and motivation flow through your veins, energizing you to chart out dreams and tackle projects with abandon. While your world swirls with people, pressures, and problems, you see opportunity for impact.
You have a high tolerance for risk, strong intuition, and you endlessly seek to align even your mundane daily choices with your deepest core values.
Time is precious, and you want to invest yours with incredible purpose.
What you need in a planner: 
You need a hub for your visionary mind.
When you've got a great idea, there's no time to waste hunting for a scrap of paper (only to have it lost in a pile on your desk). You need a trusty companion that will stay by your side—an extension of your arm, your efforts, your mind—ready to receive the outpouring of your inspiration.
How to accelerate personal growth with your planner:
Solid and effective new ventures always honor the requirements of personal character. Valuing and following through on your existing commitments and relationships is a vital part of building your influence sustainably.
It helps if you can do your brainstorming in a context that keeps you anchored to your core values and responsibilities.
The flex space on every daily page of the Evergreen Planner is surrounded by essential anchors such as your top targets for the day, your seasonal goals, and your most important reminders. The "lessons and victories" micro-journaling prompts help you maintain the personal reflection habit that is fundamental to every leader's success.
How to leverage your strengths with your planner:
Once you're finished with your brainstorming session, you can file it away in an idea notebook that stays tucked just behind your planner booklets in the back of your Cover. This will keep your goldmine of ideas safe, organized, and in one place.
When the time is right, you can start implementing your new goal immediately by flipping over to your Annual to carve out space in your schedule for energized action—with a shiny new goal adorning the page opposite of your month calendar.
Other Personality Traits
If certain questions are a little difficult because you resonate with multiple answers, then you're picking up on secondary personality traits. If you longingly admired aspects of a different answer than the one you had to honestly give, you're putting a finger on latent areas of your personality that you'd like to cultivate. 
Here at Evergreen Planner, we don't believe in putting anyone in a personality box. Exploring and developing new passions and skills is an open door for anyone, and we appreciate the complexities and unique value that every individual brings to the table. If your divergent approach yields progress and integrity, it should be celebrated!
Here's a list of alternative personality results for you to investigate. Each one highlights the dynamic ways the Evergreen Planner System can be leveraged by different personalities to get focused on what's important and maximize positive impact. 
Or you can go back to the quiz.
P.S. Inspiration for these personality categories came from the empirical research documented in The Synergist, an awesome book on team dynamics authored by success consultant Les McKeown.